Amusement Park Design Fabrication Services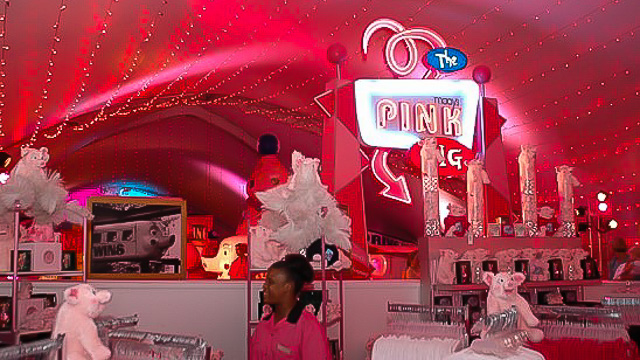 Did you know that the two most valuable impression-building times for a viewer during any kind of show, presentation, meeting, or interactive consumer experience is the first 15 minutes, and the last 15 minutes? Many theme parks put all their emphasis on the middle part of the consumer experience. This might include individual ride departures, game stations, gift shops, theatre experiences, or restaurants, among other components. Some theme parks might even put some thought into their queue experiences, including entering the park and waiting on a ride. But the very best theme parks also put an emphasis on the Exit Experience for their consumers. These are the parks that leave the most pleasing lasting impression on their patrons, and encourage them to automatically want to come back again, and again.
Regardless of what kind of exit experience you have been commissioned to build for your client's amusement park design, you want it to be memorable. You want it to be long-lasting. You want it to be brand activating. You want it to be of such fine quality that it leaves an eternal, internal impression on highly valued theme park patrons. With the right foresight, a quality exit experience can become a generational bulwark, passed down from parents to children. And when those children grow up and have kids of their own, they can pass that same fondness they felt, while leaving their favorite amusement park, on to their children.
Regardless of what part of the amusement park design and construction journey you're on, ID3 Group can help you literally realize the fullness of your dreams. You know better than to neglect the exit experience, so you want the best. And if you ask those who know about large scale production and fabrication, they will tell you that ID3 Group has no parallel. At ID3 Group, we build dreams. Your dreams. Let us help you build your dreams today!