Fabrication Services for Corporate Space Design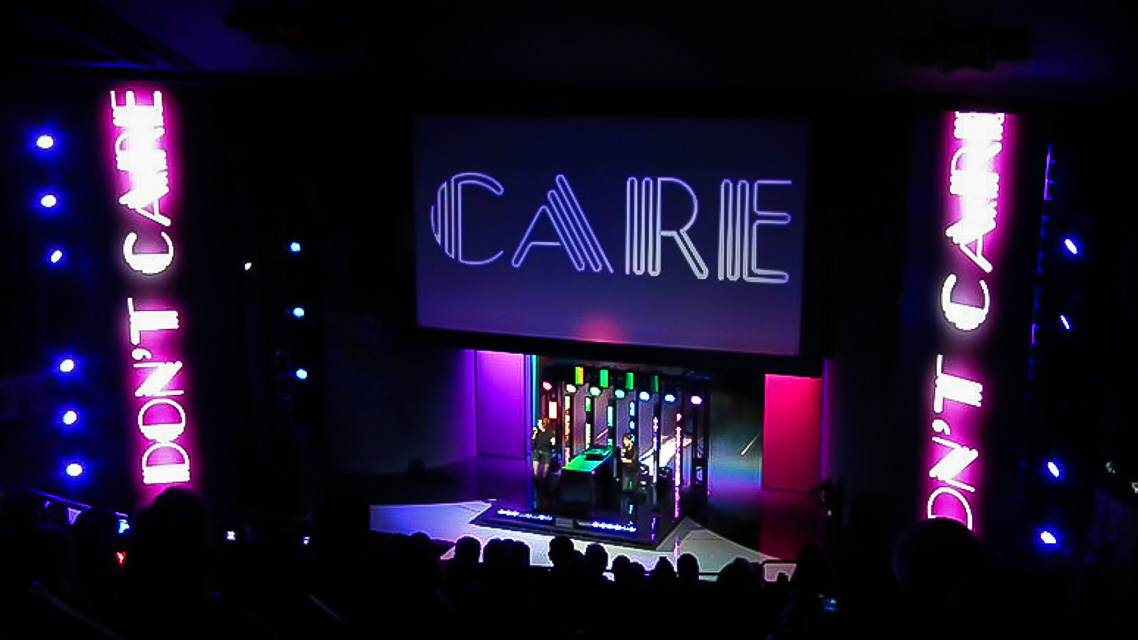 An empty convention center to a builder can seem like a blank canvas. And to the right builder, this can be an exciting adventure. But to an overwhelmed builder or architect, this can be a terrifying experience! The experienced professionals at ID3 Group are never afraid to lend their expertise to any corporate space or convention project, regardless of whether the project is just in the infant stages of visualization, or whether production has already begun.
We offer many services that can help you create the most impactful convention that any of your guests have ever experienced. We have an endless array of capabilities in our proprietorship, including metalworking, carpentry, 3Dimensioneering®, and so much more!
At the 2009 Chick-fil-A Operators Seminar, held in Long Beach, California, ID3 Group was commissioned to bring the designs of William Barclay to life. The theme of the conference was time management, so Barclay designed the staging to be set inside of a literal, visual, clock tower. This meant combining the elements of classically aged brick walls with the Chick-fil-A logo inset, and the giant, inner replicas of a clock tower. For some companies, this would have been a corporate space design and building project that seemed unfathomable. But no dream is impossible to bring to life, especially if you happen to be partnered with ID3 Group.
At ID3 Group, we build dreams. Your dreams. But we also build your clients dreams. You see, we are on board for whatever leg of the journey you most need us, whether it's the entire journey, or just the change-over in Atlanta. If you have a corporate space dream, or you need someone else's conference or convention dreams to come to life, look no further than ID3 Group.