Art Direction I've seen the title "Art Director" in several movies and other projects, but what exactly IS an Art Director?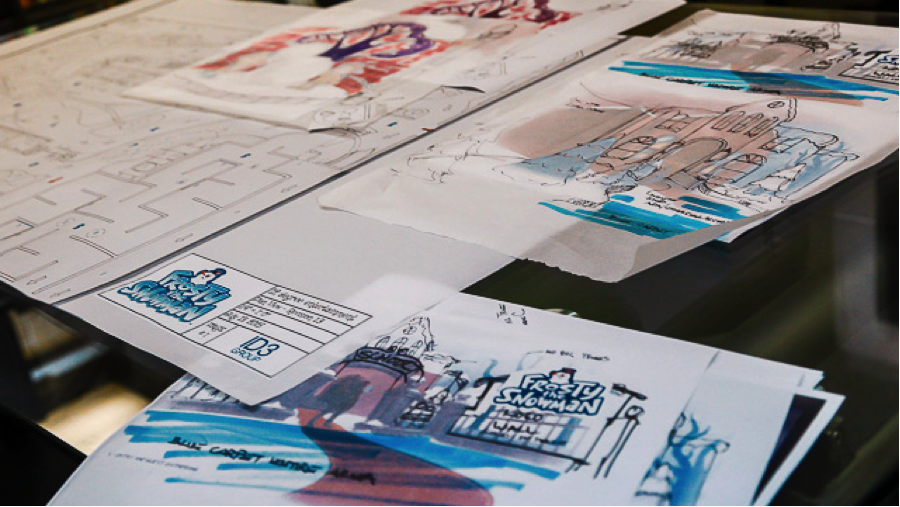 An Art Director who is in charge of a film will obviously perform different functions than someone who is an art director for a fabricated design piece. But there are some real similarities, like the following
Guiding both the design and fabrication processors in the best ways to visually represent a concept, throughout the duration of a project. • Implementing what design mediums and elements to use • Finalizing the thematic overview looks for a project • Accurately budgeting and detailing the timelines for various project stages • Overseeing the staff assigned to design, fabricate, and even install the project • Coordinate with clients and any other creative firms involved in the final product • Fully present any finished designs or fabrications to clients prior to installation.
At ID3 Group, we can help you avoid any holdups, hiccups, or any hitch you could possibly have in whatever giddy-up you have procured. Through sophisticated, experienced, knowledgeable Art Direction, we can fully guide your stage design, interactive experience fabrication, or any other project you have hired ID3 Group for, all the way to perfected, contended completion! Even if you need experienced art direction for a project you didn't hire ID3 Group to produce, we can help!